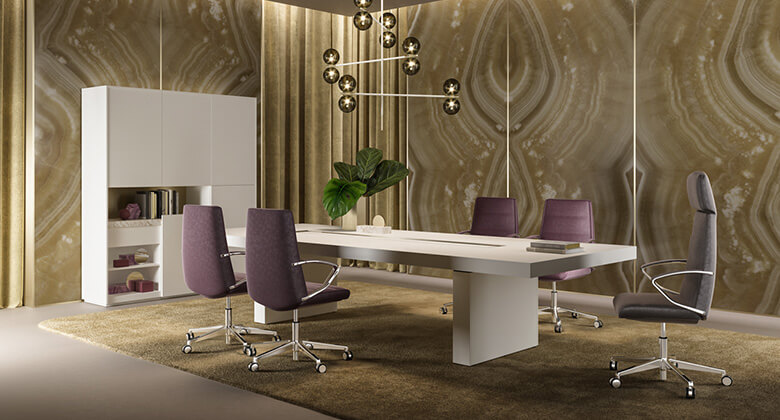 M-Boing
September 14, 2021
Modern
Every important decision is underpinned by tangible and intangible factors that make a difference.‎ That's why Board Meetings meeting tables are inductive to fruitful discussions with their elegant, classical design to modern office design criteria.‎ The table features well-balanced contrasts in eco-leather and leather, as well as melamine and lacquered finishes, enhanced by a range of accessories with which to customize their performance.‎ Board Meetings meeting tables adapt to the needs of those whose role is to make decisions.‎
Operative Meeting Table.
25mm thick MDF wooden chamfered top in natural veneer finish based on metal structure.
Based on metal structure and one rectangular metal legs formed from1.5 mm metal sheets in electrostatic powder coated paint.
Including concealed cable management system with aluminum flap.
Excluding electric source and grommet power outlet.
Can be matched with credenza.