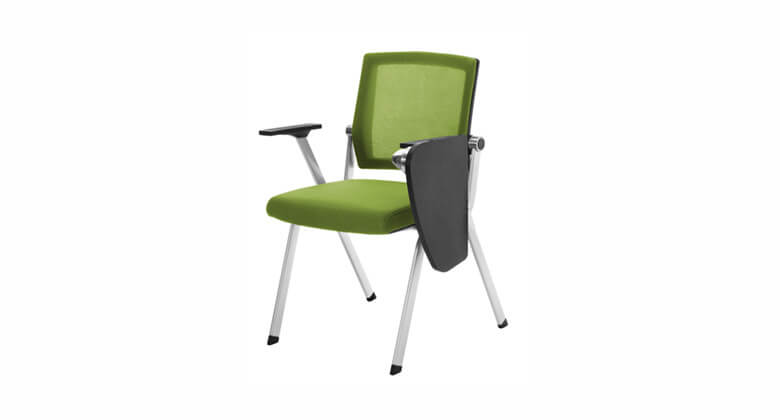 Auditorium
Conference Chairs are the most. Important factors affecting the ambiance. Of the auditorium apart from structural design, lighting and other details. It is quite important that you built your auditorium, keeping the standards in mind as there are several factors to be critically analyzed regarding the infrastructure and comfort of your clients.
Seat & Back formed from rounded steel tubes 19mm and injected molded flexible polyurethane.
Side made of steel tube with pressed steel sheet feet.
Armrest made of bended steel padded from both sides with polyurethane.
The top of the arm-rests are provided with a structure wooden paint.
Seat and back fully upholstered.
Note : Each row require one auditorium chair end side.